This weekend is designed for you if you desire to feel:
joyously alive (adventure, delicious food, new friends) & genuinely inspired

deeply connected with like-minded soul-sisters

re-energized on all levels: mind, body, soul (circle gatherings, meditations, deep conversations)
the power of gathering together
We've designed a weekend to gather together, create community and recharge your soul.

Combining our two favorite things, Heartventures + Dharma Dinners, we are also including grounding meditations and circle activities to focus, invigorate and connect.

This is for you if you are someone who loves time in nature, appreciates delicious food and knows that taking time to recharge benefits not only herself but everyone around her.

#selfishnotselfish #ourkindofperson.
It was incredible. It was an opportunity to show up fully and authentically as yourself and be accepted for it. To connect with like-minded women and have soulful, meaningful conversations. A chance to crack your soul wide open and invite in joy, purpose and love. -Katie V, Retreat Participant
I was blown away by how welcoming they were. At the end of the night I felt as though I had known these women for a lot longer than the few hours I had spent with them. It reminded me of how important it is to stop, check in with yourself and listen to the people that surround you who are quietly rooting you on. -Abigail, Dharma Dinner Attendee
↠ Airport pick-up and drop-off
↠ Food (delicious breakfasts, lunch, dinner & snacks)
↠ Local wine #yesplease
↠ Shared accommodations
↠ Local transportation
↠ Group activities (yoga, guided meditations, circles)
↠ Retreat photo album (with photographs from DeeDee)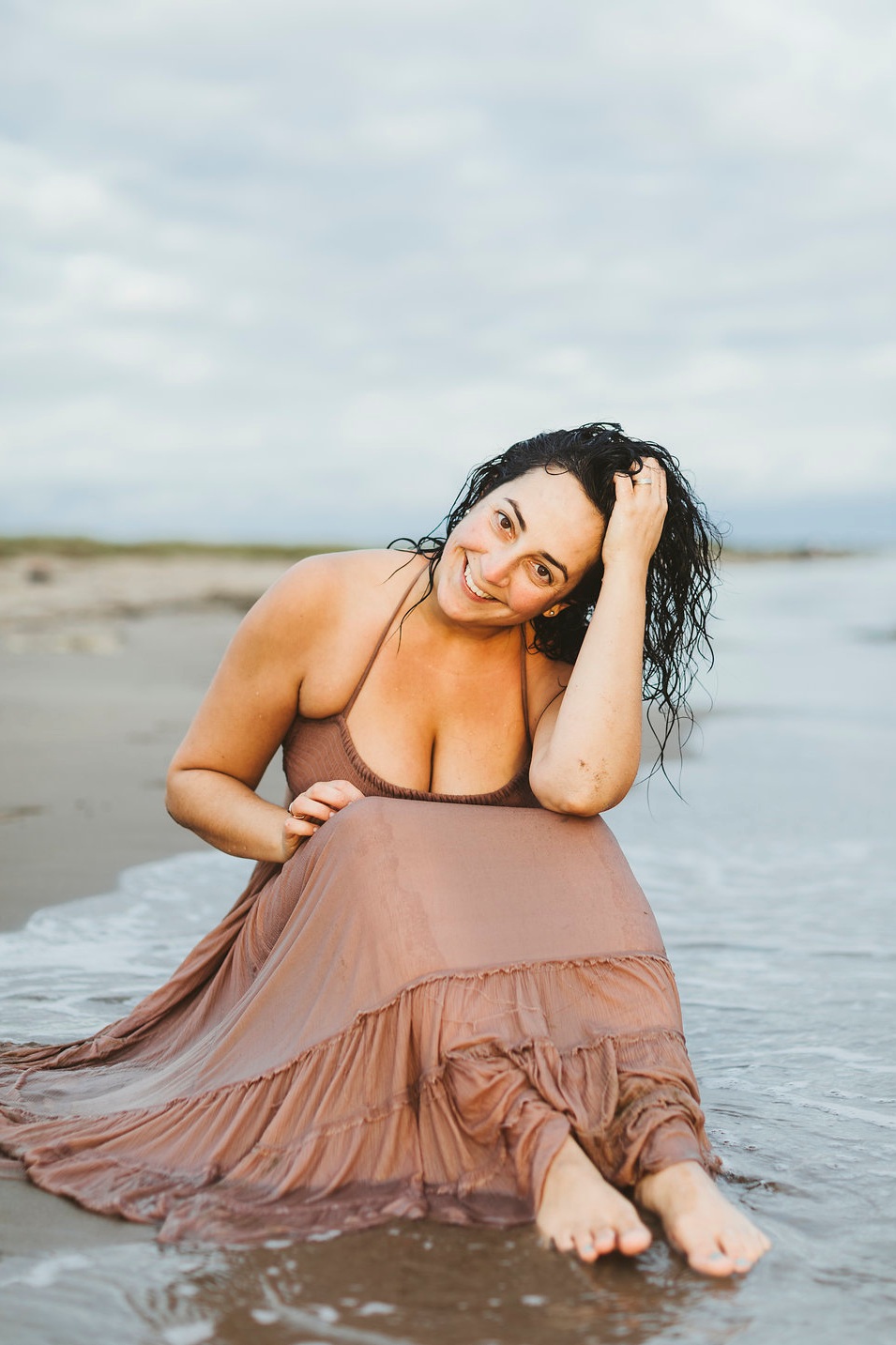 Krista helps women peel back the layers to uncover what your heart and soul are whispering to you. To create the space to forget about the "shoulds and musts" and encourage you to tap into living from a place of intuition and flow.
"Working with Krista, I have literally never felt so heard before. Her supportive nature, abundant love and pure joy are tangible, and create a very special connection within her circles. I'm more confident, more self-aware and more compassionate with myself and others. I am so grateful to Krista and hope that anyone out there on their life journey finds their paths crossing with hers. I have 100% gained amazing friends for life." -Olivia M
DeeDee's background is creative and colourful; her presence is ever changing and growing and focused on encouraging women to embrace, reconnect or connect more deeply to their raw and true nature.
"Inspriational. Spiritual. Total Bad Ass. Boss Lady. After our time together I always feel incredibly inspired and more accepting of myself. Deedee has a way about her that makes me feel safe to open up more than I thought I possibly could. She gets deeply personal and spending time with Deedee has become part of a self care routine for me as she unknowingly provides therapy for my soul." Amanda J.
is your soul nudging you to say yes?

INVESTMENT: $511 tax included
(do you love 11 as much as us?)
Payment plans available
↠ Do you take Dietary concerns/Restrictions into consideration?: We strive to take into consideration any and every dietary concern and restriction and will have vegetarian, gluten free and nut free options available, but we cannot guarantee a space completely free of gluten or nuts. If you have any concerns, please contact us.
↠ What are shared accommodations?: The Airbnb has 4 rooms with 7 beds total. Most arrangements are for bed sharing with a couple of single bed options. The good news is that we're really going to get to know each other well, so think of it as sharing a bed with a sister!
↠ Can I get a ride?: If you are flying into Halifax International Airport, transportation to and from the airport is included. Transportation to and from the hikes is also included for all retreat attendees. If you are coming from the Halifax area and need transportation, contact us and we will try our best to arrange something a pick up!
↠ I'm not an experienced hiker, will the hikes be too much for me?: The hikes are easy to moderate trails, each taking 2-3 hours of walking. The trails are fairly well maintained. You don't need to be an experienced hiker to attend.
↠ Can I only come to the hikes? The goal of this retreat is to create an atmosphere of vulnerability and connection in order to build community and relationships with one another so attending the full retreat is highly encouraged. That being said, we are open to discussing possibilities, so contact us if you have questions!
↠ Can I attend the daily activities but not stay overnight? See above response. Again, we would love to discuss this on a case by case scenario so contact us if this is a need for you!
If you can say yes to something you know is for you, you won't regret it. Everyone who attended is completely different and dealing with different things but the fact that we all felt heard and seen and supported by the group is what connected us. We don't have to all be the same or on the same journey to be connected and benefit from one another." -Emily H, Retreat Participant
If you're curious to learn more before you commit, send us a message and one of our leads can answer all your questions.